Go Back
James Haskells BODY FIRE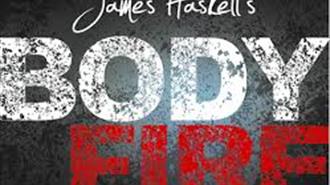 James Haskell Has been a professional rugby player for over ten years, having played for London Wasps, Stade Francais (Paris), Rioch Black Rams (Japan) , Highlanders (super 15) As well as 50 times for England Rugby Union side.
Haskell has set up JH BODYFIRE to share his knowledge of training. The rights and wrongs, the do's and don'ts. Haskel is putting together some 6 week programmesas well as providing tips and insight to what he gets up to on a daily basis. These programs have been desigend to cater for anyone , be they rugby fans, rugby players or 'gym bunnies'
We have teamed up with JH BODYFIRE to offer Haskells BODYFIRE crew the oppourtunity to access to bespoke nutriton packages.
#Bodyfirecrew
I have really enjoyed working with Blueberry Nutrition. Blueberry have provided loads if content for the Bodyfire site; delivering an excellent product and service in a simpe-to-understand format.
James Haskell Wasp's & England Rugby - 18/07/2015