Go Back
Ruth's story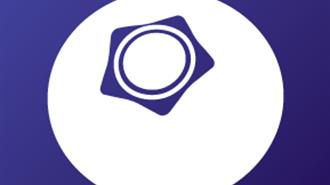 Ruth, a 46 year old mother of two contacted Blueberry Nutrition as she was unhappy with her current diet and felt she needed to lose weight. As well as weight loss Ruth also commented that she constantly felt a lack of energy and lethargic.
There were aspects of Ruth's lifestyle that with a few changes we fellt would contribute to achieving her goals, these included.
Increased meal frequency, eating 6 times a day (Ruth used to only eat 2-3 times a day) this helped to increase her metabolic rate and burn fat.
Increase in fruit and vegetables. Ruth used to graze throughout the day on sugary snacks such as biscuits and cheese. We introduced her to more nutrient dense foods which were lower in calories such as hummus and carrot sticks.
Reduction in processed meats such as chicken burgers and an increase in high quality protein which includes turkey breast and lean mice beef.
A stop to refined carbohydrates in the evening. Ruth had a weakness for chocolate and jelly babies before bed. These were replaced by cottage cheese and fresh pineapple
Ruth decided to commence on a Blueberry Nutrition 'Premium' diet plan. After completing her profile Ruth received the first of her 28 day Blueberry Nutrition 'Premium' diet plan. In a week Ruth said she "had more energy and just felt healthier". A further three weeks later and Ruth could noticeably see she had lost weight. Just before finishing her third month Ruth had lost 13Kg (2 stone).
Upon receiving Ruth's profile we saw straight away that with her activity levels and eating patterns she could lose 1-2Kg a week. This is a healthy weight loss and if followed correctly less likely to see the weight be put back on
"Thanks to Blueberry Nutrition I not only have lost the weight I wanted to lose, I feel fantastic! I have tried many diets in the past but the weight always seems to creep back. The main thing with Blueberry Nutrition is the fact that I am eating good healthy foods, I have changed the way I see food and of course what I eat. Losing the weight was my main aim but after a week on the plan I realised just how eating the right foods made me feel and look 100% better. I would recommend Blueberry Nutrition to anyone!"
Ruth Simmons - 17/01/2012